Who is online?
In total there are
2
users online :: 0 Registered, 0 Hidden and 2 Guests
None
Most users ever online was
100
on Wed Jul 03, 2019 7:43 am
started playing this very recently
really like this series, shame can't actually follow the story (can't read japanese), also done in a VN style during the story sections
playing mostly for the novelty, but the gameplay ain't too bad.
for myself I find it interesting
it does use a gacha/gambling system though to obtain servants and assist cards
can get some gems from completing quests first time run or if you're lazy there are micro transactions (when isn't there micro transactions, when gambling is involved)

well my friend code is 518,197,945





GemiHare

Infernal Soldier




Age

: 33


Number of posts

: 393


Location

: Terra Australis


Registration date :

2011-03-16

Character sheet
Race: Spirit Entity
Personal Title: Two Faced Hare
.: ∙


Ah that had me fooled thinking it played like Radiant Mythology for a second on first look.
I only have one Fate series game and one Tsukihime series game:
for Fate/Stay Night: I own
Fate: Extra
for Tsukihime: I own
Melty Blood: Act Cadenza (rom)

_________________
Queen of Heavenly Solace. Cold to the core.
"Better to have a cold core than to not have one at all..."
http://www.google.com/profiles/109739034144757014503

Alala Kuran

Dimensional Admin





Age

: 32


Number of posts

: 2519


Location

: Newsan Diego


Registration date :

2007-10-15

Character sheet
Race: Newman
Personal Title: Crimson-Crystal Core
.: WARNING 0%


again i'd play this with you (if that's even really a thing on it) if there was an eng patch so i could read what i'm doing without looking it up, and if i didn't have to use a mobile emulator

Azursia Siaku

Absent Unit




Age

: 26


Number of posts

: 604


Registration date :

2013-09-14

Character sheet
Race: Half-Beast (other)
Personal Title: Mother
.: WARNING 0%


pre reg only, so had to get code off eBay just under 5usd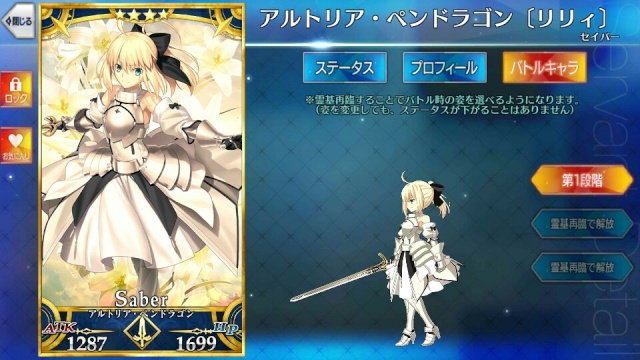 GemiHare

Infernal Soldier




Age

: 33


Number of posts

: 393


Location

: Terra Australis


Registration date :

2011-03-16

Character sheet
Race: Spirit Entity
Personal Title: Two Faced Hare
.: ∙


---
Permissions in this forum:
You
cannot
reply to topics in this forum